2021 Nissan Qashqai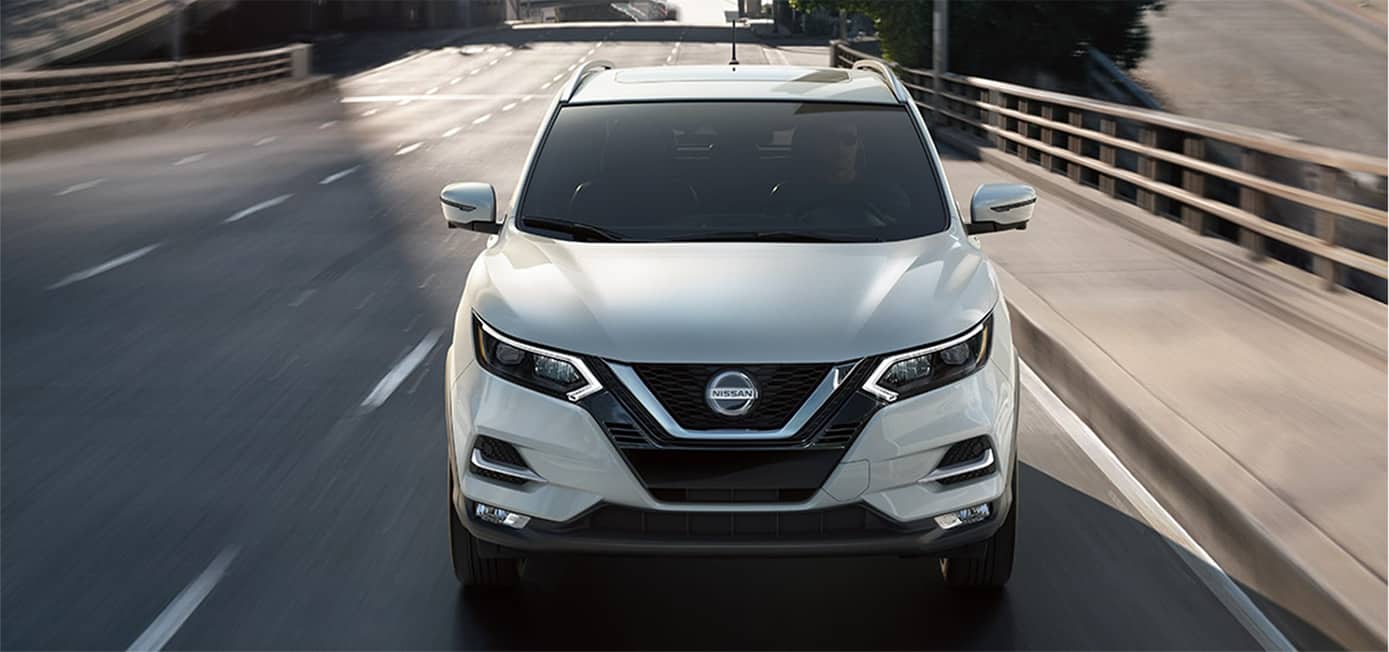 2021 QASHQAI S AWD CVT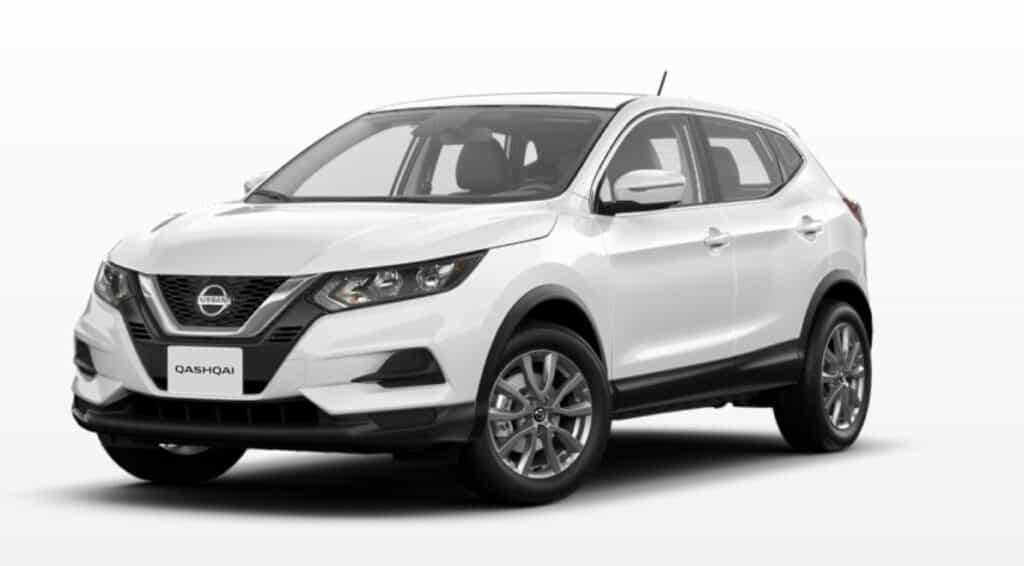 Lease for
$85/week.
plus HST
for 24 mos w/$0 down
Finance for
$95/week.
for 84 months
Buy for
$28,376.20
plus HST
2021 QASHQAI SL PLATINUM AWD CVT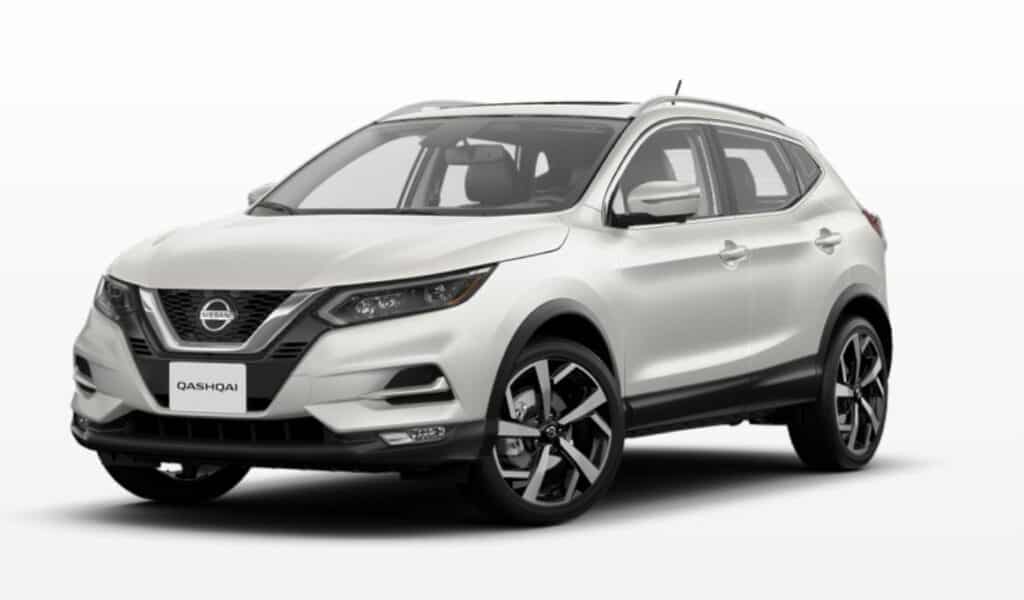 Lease for
$127/week.
plus HST
for 24 mos w/$0 down
Finance for
$127/week.
for 84 months
Buy for
$36,676.20
plus HST
Buying a Car: The Differences Between Leasing and Financing?
Buying a new vehicle is usually expensive, so we will help you decide on a method that will be affordable for you. There are two methods of buying a car that you can use; a lease vs loan. Both methods have their advantages and disadvantages, and we unpack them here for you to use when you decide to buy a new vehicle.
What is a Lease?
Leasing is similar to renting a car, but for more than a month, usually between 24 or 36 months. Although it can be for any number of months. Instead of paying off the car, you only pay for the amount of depreciation that is expected to occur during a set period of time. You normally, but not always, are expected to put down a deposit on a leased car.
What is Capitalized Cost?
This is the ultimate price of the car. This price is normally fixed but you can still negotiate it downward with many dealerships. A lower cap cost means you'll be paying lower monthly installments. You can also get cap cost reductions which are special lease deals from automakers.
What is Residual Value?
The residual value is the estimated value of a car at the end of its lease term or useful life. The residual value (also called salvage value) is the predicted value of what a car is worth at the end of the lease agreement. The lessor uses the residual value to understand the number of monthly payments the lessee will make during the life of the lease period. It is generally accepted that longer lease terms have lower residual values.
Benefits of Leasing
Your monthly lease payments and overall monthly cost may be lower than a traditional financing loan
You don't have to go through the hassle of selling the vehicle once your lease is up
The contract terms for leasing are typically shorter than a car loan
You have the ability to turn the vehicle in at lease end and get a new vehicle
Cons of Leasing a Vehicle
You don't own the vehicle
There are annual mileage limitations
There may be a penalty if you terminate the lease contract early
A lease agreement is a binding contract
A lease agreement, once signed, becomes a legally binding agreement between you and the car leasing company. In return for the use of the car for a specific period, you agree to make a monthly payment. If you break that contract by failing to make a payment, you're expected to return the car.
What is Traditional Vehicle Financing?
Traditional vehicle financing gets you behind the wheel of a new or used vehicle and requires you to make payments to eventually own the vehicle. When the car is fully paid off, you'll own it and be able to retain the vehicle's remaining equity towards the purchase of a new vehicle. What happens if you finish paying off the vehicle and still love it? You can choose to continue owning the vehicle to take advantage of lower ownership costs by not having to pay monthly lease or finance payments
Benefits of Financing
Once the vehicle has been paid off you own it
Unlike a lease, you don't have to return the car
You can drive as much as you want; no mileage restrictions
Once your car is paid off you can use it as an upfront payment
You can sell your car privately
You can customize the vehicle with no restrictions at lease turn-in
You won't have to make payments when the loan is paid off
Financing is easier than leasing
Refinancing a vehicle loan can save you money
You decide if you want to fix the vehicle or not
Cons of a Vehicle Loan
As with any loan, there will be an interest rate where you will have to pay interest
After paying off the car, there could be increased maintenance costs due to the age of the car
You Own the Car
By purchasing a car through financing, you will own it as soon as it is paid off. While you're still paying for the car the bank owns the car title until you pay it off, but there are typically no restrictions on what you can or cannot do with your car. Plus, your ownership grows slowly at first, but increases as the interest declines. The best way to maintain positive equity is to make a sizable down payment and get the shortest loan term you can afford.
There's No Mileage Cap
One of the biggest benefits of financing your car is you don't have to worry about a mileage cap. Beyond the costs of fuel and maintenance, there is no financial penalty for driving long distances.

Qashqai
How much does the Qashqai cost?
The new Qashqai starts at $21,998 beginning with the S FWD M/T trim level. The Qashqai comes in 7 trim levels up to the Platinum trim which starts at $33,998. Safety Shield 360 and 1,727 liters of flexible cargo space. The Qashqai is highly versatile with its 7 trim levels, FWD or AWD capability, and many build options/features.
Safety and Drive Assist
The Qashqai comes packed with safety features. Standard in all Qahqai's are the safety shield 360 features which help keep you and your passenger's safe. These include Intelligent Emergency Braldng with Pedestrian Detantion, Rear Automatic Bralcing, Blind Spot Waming, Rear Cross Traffic Alert, Lane Departure Warning, and High Beam Assist. Other advanced safety fantures include 10 standard air bags, anti-lock braking system, vehicle dynamic control, electronic brake force distribution system, traction control system, crumple zone construction, tire pressure monitoring, and a child safety sant fit guide. The Quashqai comes with intelligent driver assist features to malce you drive easier. With Qashqai's groundbrealdng ProPILOT Assist'. , you can actually look forward to your daily commute. This available advance-d driver assistance fanture helps out with your highway driving at the push of a button, anticipating and responding like a true partner. It keeps a set distance from the car ahead based on the traffic flow and can even come to a full stop. It also helps keeps you centred in your lane through straightaways. Other driver assist features include intelligent lane intervention to detect if you are straying from it and set you back on course, intelligent forward collision warning which monitors two cars ahead for sudden deceleration, and traffic sign recognition to update you with the latest speed limit.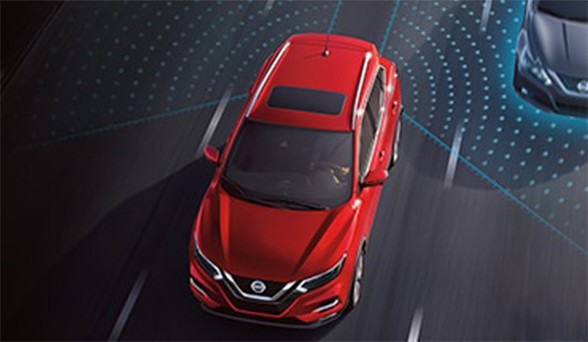 Connectivity
The new Quashqai allows you to stay connected to your world. Access NissanConnect, Apple Carplay and Android Auto at the touch of a button. Experience the available Bose Premium Audio System. NissanConnect allows you to customiw your Quashqai's alerts, emergency response, and connect to your smart device (to locate, unlock/lock, and remotely start your vehicle).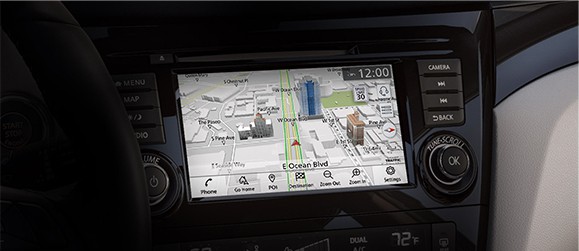 Performance
Own the city with the 2021 Nissan Quashqai. With the Qashqai's fuel efficiency, up to 7.35L/100km on the highway, you won't see the gas light on very often — which means you can enjoy the drive instead of watching the fuel gauge. Available Intelligent All-Wheel Drive can help keep you on the road by monitoring conditions and making adjustments nearly instantaneously. Select Eco Mode for when you want to maxitnize your mileage, or switch to Sport Steering for more precise control. Qashqai's 2.0L 4-cylinder engine features an advanced valve tinning system that can adjust to your driving style, giving you the power to merge and the range to keep going. The Xtronic Continuously Variable Transmission (CVT) automatically adjusts to deliver no-nonsense acceleration with exceptional tnileage. Your friends will be impressed by your quasi-professional driving sidlls thanks to advanced technologies working behind the scenes to give you a smoother ride and more control. These include Eco Mode, Sport Steering, Hill Start Assist, Intelligent Engine Brake, Intelligent Trace Control, and Active Ride Control.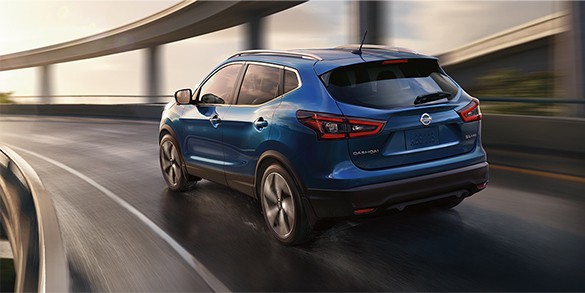 Interior and Cargo
Every detail of the new interior was designed with the intention of bringing you a premium luxury experience. Up the ante with Qashqai's available premium leather-appointed interior. And get comfortable. Because with available Dual-Zone Temperature Control and standard heated front seats, you and your co-pilot will be. The available remote engine start system will allow you to get the temperature just right before entering Quashqai. With multiple configurations, Qashqai's seating and cargo area lets you be spontaneous. Keep valuables out of sight in the handy underfloor storage or maximize your space by folding the back seats. Quashqai also features an advanced driver assist display, offering information such as ProPilot Assist, tum-by-tum directions, hand-free text messaging, Bluetooth audio track display, and a AWD torque distribution meter.