2022 Nissan Rogue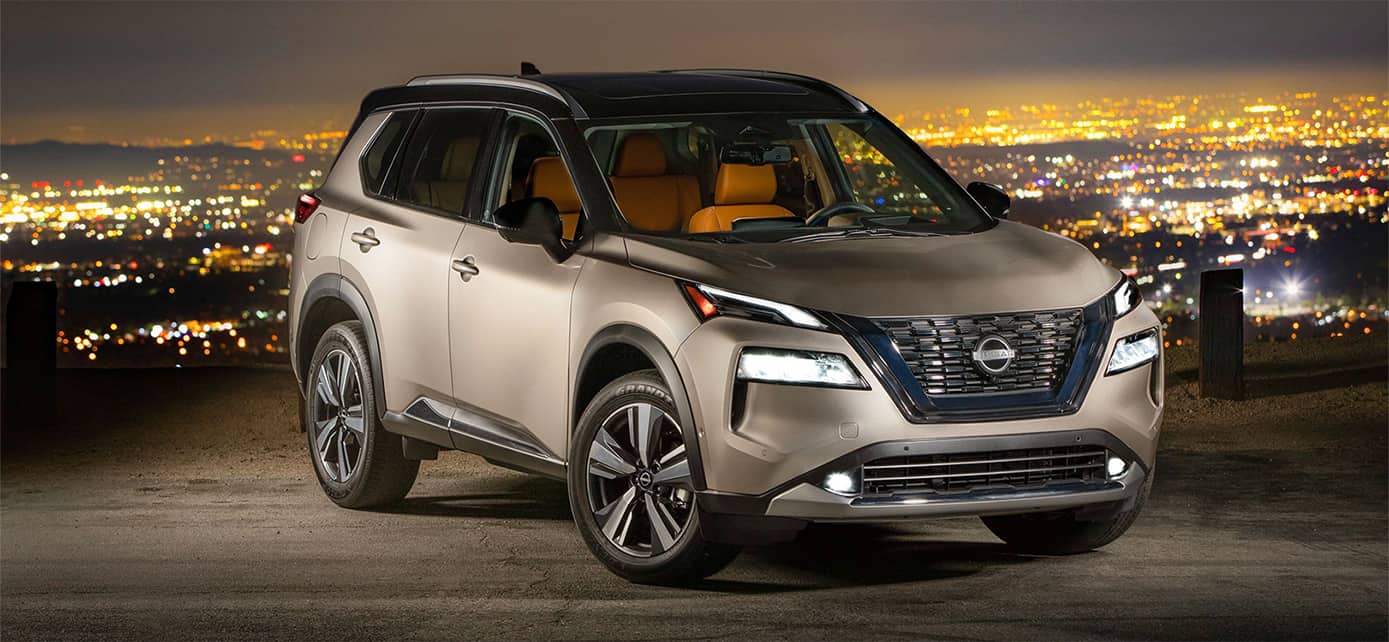 2022 ROGUE S AWD CVT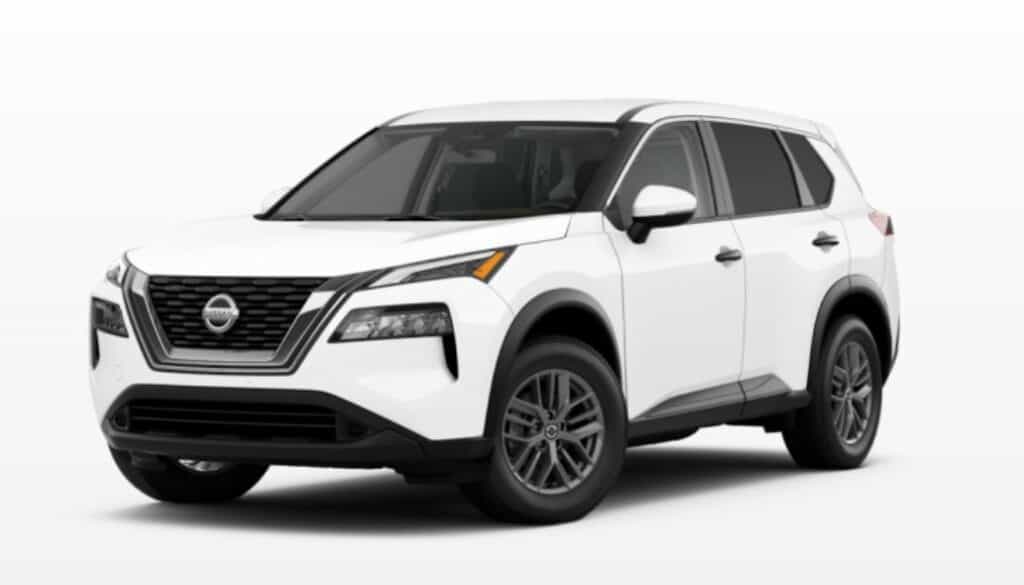 Lease for
$91/week.
plus HST
for 64 mos w/$0 down
Finance for
$121/week.
for 84 months
Buy for
$33,386.20
plus HST
2022 ROGUE PLATINUM AWD CVT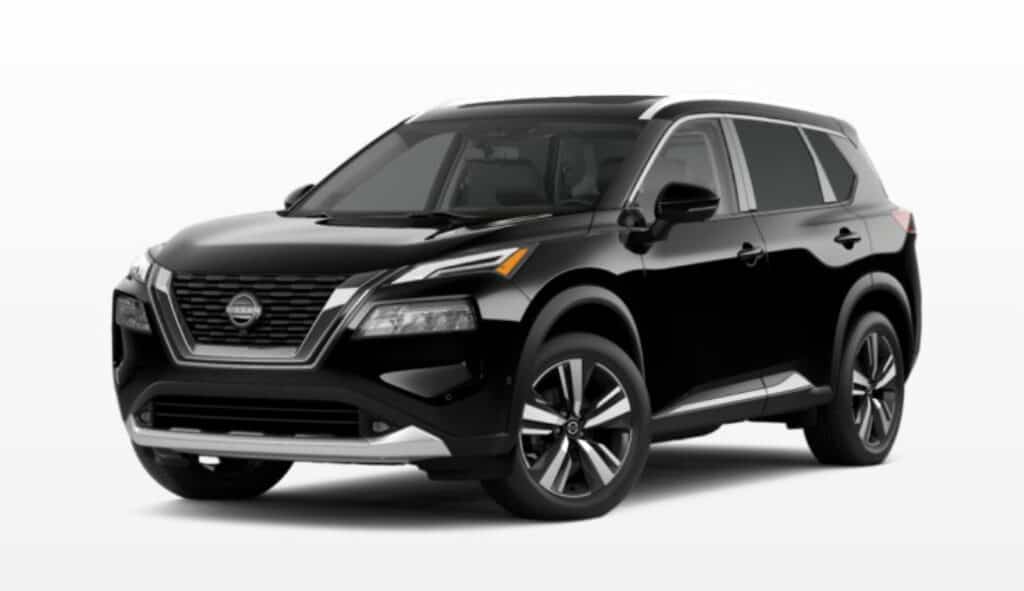 Lease for
$124/week.
plus HST
for 64 mos w/$0 down
Finance for
$160/week.
for 84 months
Buy for
$44,086.20
plus HST
Buying a Car: The Differences Between Leasing and Financing?
Buying a new vehicle is usually expensive, so we will help you decide on a method that will be affordable for you. There are two methods of buying a car that you can use; a lease vs loan. Both methods have their advantages and disadvantages, and we unpack them here for you to use when you decide to buy a new vehicle.
What is a Lease?
Leasing is similar to renting a car, but for more than a month, usually between 24 or 36 months. Although it can be for any number of months. Instead of paying off the car, you only pay for the amount of depreciation that is expected to occur during a set period of time. You normally, but not always, are expected to put down a deposit on a leased car.
What is Capitalized Cost?
This is the ultimate price of the car. This price is normally fixed but you can still negotiate it downward with many dealerships. A lower cap cost means you'll be paying lower monthly installments. You can also get cap cost reductions which are special lease deals from automakers.
What is Residual Value?
The residual value is the estimated value of a car at the end of its lease term or useful life. The residual value (also called salvage value) is the predicted value of what a car is worth at the end of the lease agreement. The lessor uses the residual value to understand the number of monthly payments the lessee will make during the life of the lease period. It is generally accepted that longer lease terms have lower residual values.
Benefits of Leasing
Your monthly lease payments and overall monthly cost may be lower than a traditional financing loan
You don't have to go through the hassle of selling the vehicle once your lease is up
The contract terms for leasing are typically shorter than a car loan
You have the ability to turn the vehicle in at lease end and get a new vehicle
Cons of Leasing a Vehicle
You don't own the vehicle
There are annual mileage limitations
There may be a penalty if you terminate the lease contract early
A lease agreement is a binding contract
A lease agreement, once signed, becomes a legally binding agreement between you and the car leasing company. In return for the use of the car for a specific period, you agree to make a monthly payment. If you break that contract by failing to make a payment, you're expected to return the car.
What is Traditional Vehicle Financing?
Traditional vehicle financing gets you behind the wheel of a new or used vehicle and requires you to make payments to eventually own the vehicle. When the car is fully paid off, you'll own it and be able to retain the vehicle's remaining equity towards the purchase of a new vehicle. What happens if you finish paying off the vehicle and still love it? You can choose to continue owning the vehicle to take advantage of lower ownership costs by not having to pay monthly lease or finance payments
Benefits of Financing
Once the vehicle has been paid off you own it
Unlike a lease, you don't have to return the car
You can drive as much as you want; no mileage restrictions
Once your car is paid off you can use it as an upfront payment
You can sell your car privately
You can customize the vehicle with no restrictions at lease turn-in
You won't have to make payments when the loan is paid off
Financing is easier than leasing
Refinancing a vehicle loan can save you money
You decide if you want to fix the vehicle or not
Cons of a Vehicle Loan
As with any loan, there will be an interest rate where you will have to pay interest
After paying off the car, there could be increased maintenance costs due to the age of the car
You Own the Car
By purchasing a car through financing, you will own it as soon as it is paid off. While you're still paying for the car the bank owns the car title until you pay it off, but there are typically no restrictions on what you can or cannot do with your car. Plus, your ownership grows slowly at first, but increases as the interest declines. The best way to maintain positive equity is to make a sizable down payment and get the shortest loan term you can afford.
There's No Mileage Cap
One of the biggest benefits of financing your car is you don't have to worry about a mileage cap. Beyond the costs of fuel and maintenance, there is no financial penalty for driving long distances.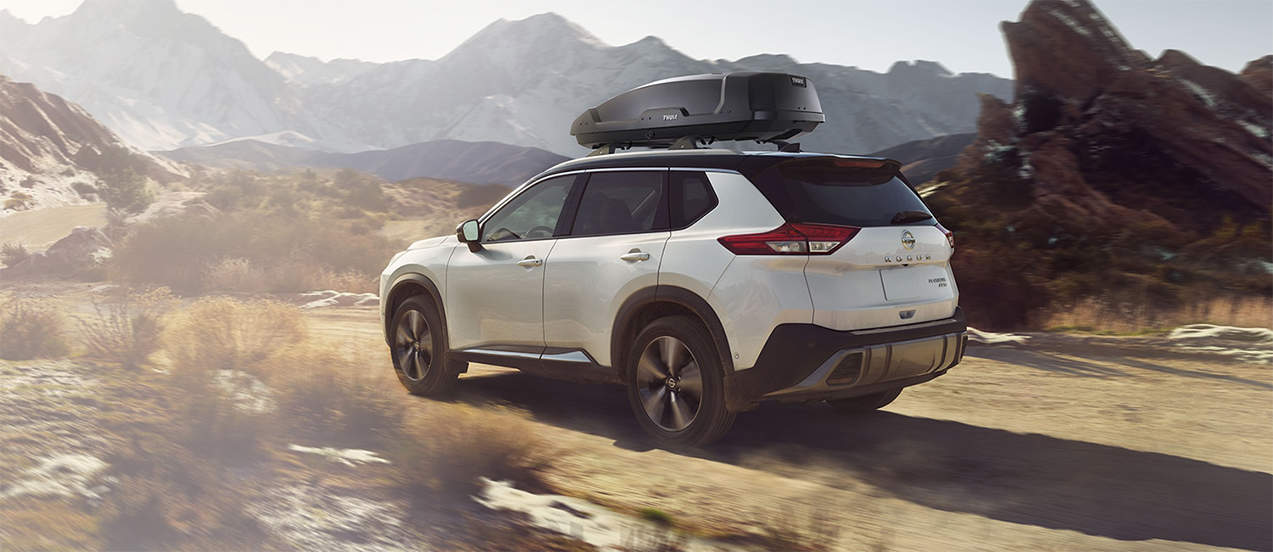 Rogue
How Much Does the Nissan Rogue Cost?
The redesigned Rogue starts at $28,798 beginning with the S FWD trim level. The Rogue comes in 5 trim levels from the Standard trim up to the Premium trim which starts at $40,798. Rogue has been redesigned from top to bottom with new digital displays, zero-gravity seats, and quilted Nappa leather-appointed seats. It is the most versatile rogue ever imagined.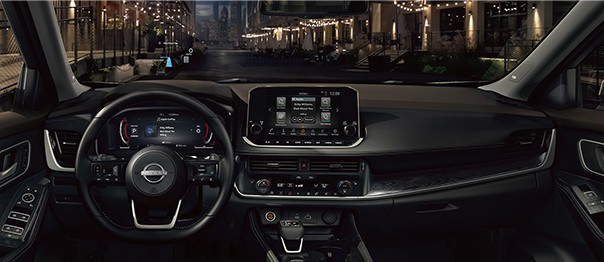 Connectivity
Create your own digital world. With three available digital displays, you can customize information so you see what's most important to you — clearly and easily. The displays include a 12 inche digital dashboard with a customizable gauge cluster, a heads up display projected on the wind shield, and an 8-inch (or optional 9-inch) touch-screen display. Look forward to your next journey, knowing the best route is just a few taps away. With Rogue, you can bring your own navigation via your compatible smartphone, or use the available Nissan Door-to-Door Navigation. Each one shows you the way. Power your phone on the go. Place your Qi-enabled smartphone on the available wireless charging pad located in front of the shifter and the all-new Rogue does the rest. Maintain a close relationship with your all-new Rogue through voice. Using Amazon Alexa or Google Assistant, you can access NissanConnect Services for a variety of tasks, including Emergency preparedness, customizable alerts, and convenience services.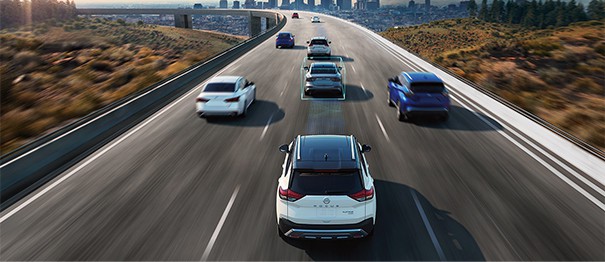 Safety and Driver Assist
With Nissan ProPilot Assist, Rogue stays on top of the drive, sensing what's ahead. If an off-ramp is coming up, Rogue can smoothly negotiate it. If it detects a speed limit sign, Rogue can automatically adjust your pre-set speed. With available ProPILOT Assistrm with available Navi-link technology, this all-new crossover can also help you keep pace with stop-and-go traffic and stay centred in your lane. Standard in all Rogue's are the safety shield 360 features, which help keep you and your passenger's safe. These include Intelligent Emergency Braking with Pedestrian Detection, Rear Automatic Braking, Blind Spot Warning, Rear Cross Traffic Alert, Lane Departure Warning, and High Beam Assist. Other advanced safety features include 10 standard air bags, anti-lock braking system, vehicle dynamic control, electronic brake force distribution system, traction control system, crumple zone construction, tire pressure monitoring, and a child safety seat fit guide.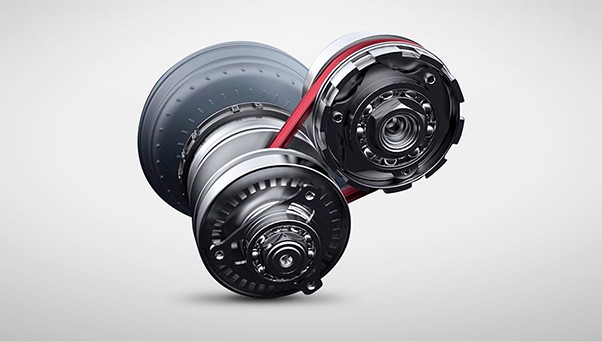 Performance
Rogue welcomes any challenge. And sometimes the most challenging moments turn into the most thrilling. To help you take on daily adventures, there's Rogue's available Intelligent All-Wheel Drive (AWD). It can automatically enhance traction as needed, seamlessly transferring power from the front wheels to the rear — for extra confidence on any terrain. With to many possibilities, there's virtually no limit to where you can go. Rogue puts the world at your fingertips, with five distinct settings on the Drive Mode Selector. These modes include, Sport mode, Off-Road mode, Snow mode, Auto mode, and Eco mode. Rogue delivers with an exceptional 25-litre engine. It features the Continuously Variable Valve Timing Control System (CVTCS) and Direct Injection Gasoline'. (DIG). That lets you unleash up to 181 horsepower of stirring performance. With the 2021 Rogue FWD, you can reach a combined fuel economy of up to 7.0 L/100 km. Rogue also features dynamic driving technologies like dynamic trace control, active ride control, hill start assist, and auto brake hold at stop lights.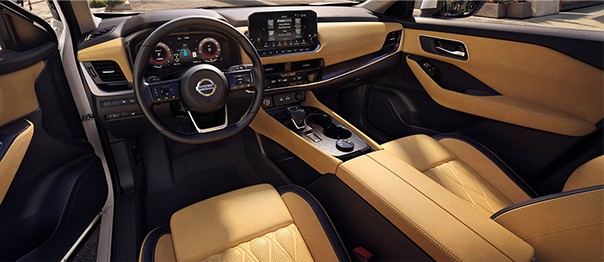 Interior and Cargo
Enjoy an escape with room for 5 in the New Rogue. Pick a seat and experience the soft available Nappa leather appointments. It's a premium touch, but building a crossover like this is about more than impressive amenities and generous leg room. Enjoy letting the sun in with a Dual Panel Panoramic Moonroof. Working with the available Nissan Intelligent Key®, Rogue's available memory system remembers the pre-set seat and side mirror positions for up to two drivers, so you can get the seating position just right. The available Bose® premium audio system brings the power of sound to every seat. Based on proprietary design and Rogue's unique cabin characteristics, this premium system makes every frequency shine. Amplify the parenting experience with kid-centred functionality. Rear doors open almost 90° for easier access. Lower rear door sills are adjusted inward to save you from bending over. Dedicated lower anchors in the centre of the rear seat allow you to put a child seat in any position, including the middle — no locking clip needed. It's thoughtful, innovative and friendly. Live off-script. With generous cargo space and flexible seating, it's easy to be spontaneous. Rogue includes a motion activated liftgate, Drive-N-Hide storage system, and remote folding rear seats. Other interior comfort and smart storage features include a remote engine start system, tri-zone automatic temp control, heated stearing wheel and seats, under-shifter storage, and a butterfly armrest.